Chau Joint Stock Company specialize in trading Chengdu production of raw materials used in animal feed, husbandry and aquaculture. In recent years with European experience is constantly evolving Chengdu has strongly become the leading company in Da Nang supply pet food quality - credibility.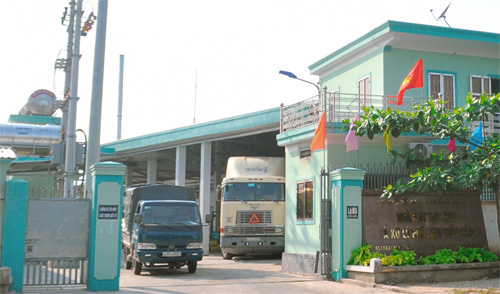 Image Corporation Guangzhou Urban - 2015
 
Enterprise currently has over 100 dealers in all provinces of central and southern. With the advantage of local material sources, stable, skilled and export business, products of the factory ensures quality and competitive price. Feed products - EUROPEAN CAPITAL seafood reaching the title "Vietnam High Quality Goods" voted by consumers for years. Enterprises are implementing quality management system under ISO 9001: 2008.
 
Photo Warehouse unloading
 
The plant uses modern technological equipment of the United States, the Netherlands and Taiwan, with production capacity of 120,000 tons of feed / year, including powdered food, rolled piece, member for livestock and poultry and especially floating pellets feed for aquaculture. Products include 2 types: Dietary complete mixture direct feeding, concentrated feed for livestock to add other ingredients available. Motto is Prestige - Quality - Efficiency.
 
Not only does the unit have the prestige and quality of the products we confirmed by the vitality of adoption, particularly fishmeal products CD60, CD62, CD64, CD65, CD 67 are products stimulate food quality pet drink, enhanced growth resistance and suitable for both small domestic animals - large.